Royal Victoria Marathon 2006
2006-10-08
Marathon #2: RVM '06
Despite the circumstances, today went pretty well; a significant injury took me out of training a few weeks back, and this week a cold lingers on. The rain turned out to be a blessing in disguise, for my sinuses cleared wonderfully. 1862 finishers came out for the 42k!
This marathon was stronger for me than my first in 2003 (naturally), with a time of 3:45:02 versus 4:18:45. With my lack of training, the "wall" came at 35k rather than 25k previously. The 34k mark was great with the VHHH (Victoria Hash House Harriers) running club out in force shouting "water... with beer in it", offering little paper cups -- a tasty treat indeed.
In stark contrast to Budapest, only one food station was on course (versus 6?), and I only noticed music at three points en route. The Carbo-gala dinner at the Empress was nice, but quantity of food was their focus for the evening rather than quality; this was fine (I still gorged happily), but it didn't justify the steep ticket price.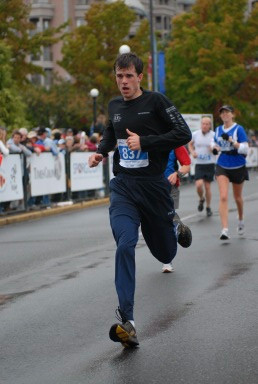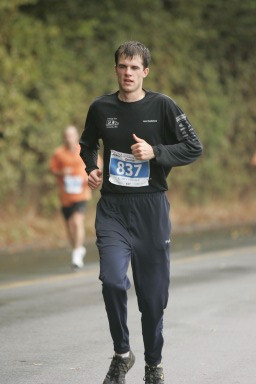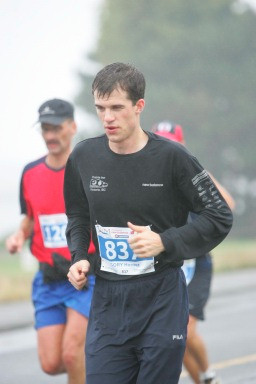 All in all this was a good race, but I may stick to shorter races until I can commit to serious training for such distance.